Descriptions
TP-1415-72 splitter terminal block simplifies the interconnection and deployment of broadband equipment in central offices and remote locations, supporting ADSL2+ and VDSL2.
The innovative product design provides unique features designed to meet operators' expectations for current mass broadband or NGN deployment with expected lower installation costs.
The MDF splitter terminal block uses a normally closed two piece contact, with a convenient disconnection feature. The splitter block can be rotated with max angle 90 degree. xDSL splitters will be inserted from the rear side.
Main Feature
l Insulation Displacement Connection
l No Wire-stripping, screw and solder free
l Reliable connections
l Clear labeling
l Flame retardant performance
l Modular design and installations
l Gas tight connection
l One push wire insertion
Schematic Diagrams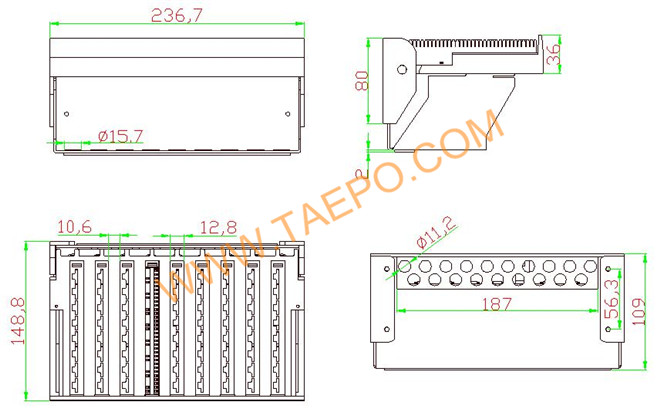 Packing Pictures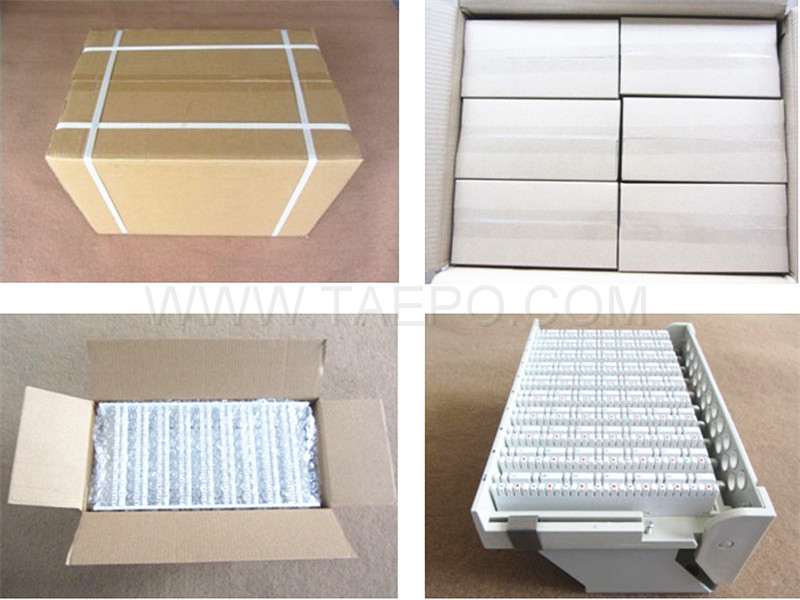 Order Data
TP-1415-72
72 ports splitter terminal block, 237x148x108.6mm