Descriptions
Intermediate Distribution Frame (TP-1810-1400 IDF) is a distribution frame in a central office or customer premises, which cross-connects the user cable media to individual user line circuits and may serve as a distribution point for multipair cables from the main distribution frame (MDF) or combined distribution frame (CDF) to individual cables connected to equipment in areas remote from these frames.
IDFs are used for telephone exchange central office, customer-premises equipment, wide area network (WAN), and local area network (LAN) environments, among others.
TP-1810-1400 IDF is either wall mounted or back-to-back for free standing applications, and it is for LSA applications.
Main Features
Insulation Displacement Connection
No Wire-stripping, screw and solder free
Reliable connections
Pre-installed cable clamps and guides for management
Modular design and installations
Robust long-term great strength.
Powder coated, anti corrosion and beautiful appearance.
Schematic Diagrams
Packing Pictures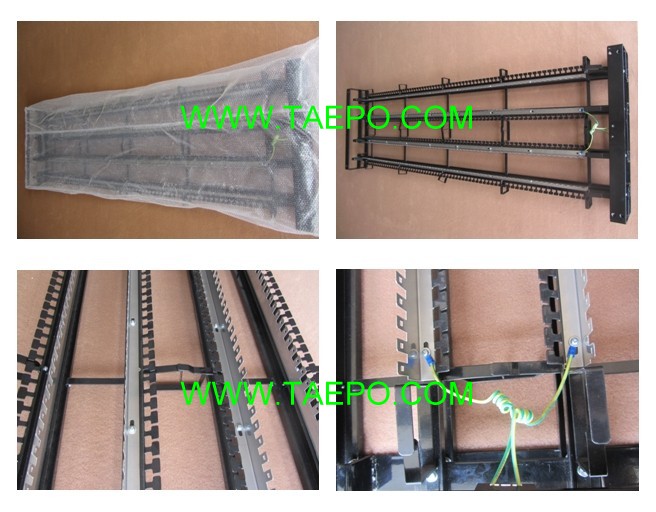 Order Data
TP-1810-1400
Indoor 1400 pairs Intermediate Distribution Frame (IDF), for LSA module, universal frame type, 1840(H) x 570(W) x 150(D)mm, with 1400P back mount frame, cable rings, without LSA modules