DESCRIPTIONS
TP-5951 is available for all applications where a large number of single wires must be distributed or connected. Advantage: no insulation removal, no use of screws, no soldering, extremely fast working on-site with integrated contact safety.
The Insertion Tool permits the gas-tight connection and trimming of the wire in just one single action. No stripping of wires or use of screws is required - a simple pressing of the tool is sufficient. A correctly terminated contact is indicated by an audible click.
The hook can be used to remove connected wires from the contact or 1-pair MDF protectors from the module. The hook is also designed for removing GDT arresters from the over-voltage protection magazine.
The hole of the tool can be attached to the mounting aid. A handy hook for hanging up the tool when it is not immediately being used.
The blade is non-replaceable. The hardened, nickel-plated scissors have such a long service life.
MAIN FEATURES
Insulation Displacement Connection (IDC)
Easy operation
Long life use
APPLICATIONS
Main Distribution Frames (MDF)
Cross Connection Cabinets (CCC)
Distribution Point Boxes (DP)
SCHEMATIC DIAGRAM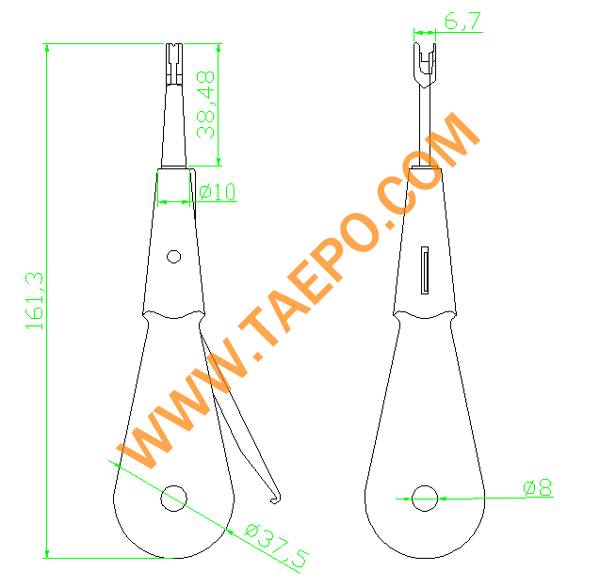 PACKING PICTURES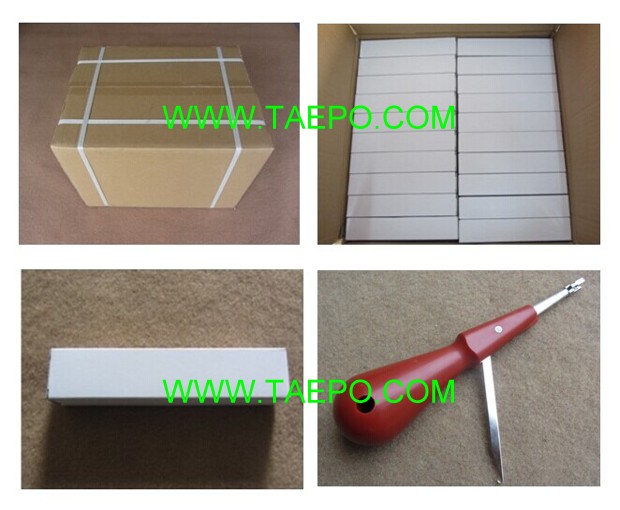 ORDER DATA
TP-5951
Standard insertion tool, integral pulling hook