Descriptions
TP-3223-16S fiber splitter box, also known as multidwelling unit (MDU) terminal, is a rugged, low-cost, low-profile interconnect between the central office feed and the indoor/outdoor drop cables for multidwelling unit applications.
It simplifies the MDU installation by reducing the materials, complexity and space required to turn up service. A single housing combines the functionality of a local convergence cabinet with an MDU terminal.The multilayer design allows installers to access only the components necessary for initial installation or subscriber turn-up, while a protected layer houses the casette PLC splitter and allows for pigtail splicing of distribution/drop cables as needed. 1x8 and 1x16 splitters are available.
Main Features
l Both indoor and outdoor applications
l Quick, easy and reliable connections
l Craft-friendly with easy access
l Maximum product lifetime and security
l Closure structure with excellent sealing performance
l Equipped with cable guide for tidy wiring
l Bending radius greater than 40mm.
Schematic Diagrams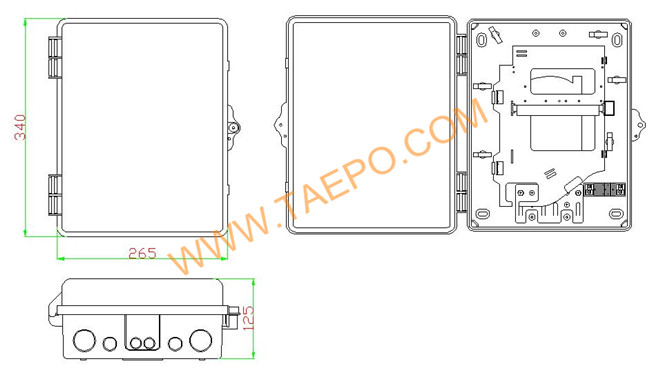 Packing Pictures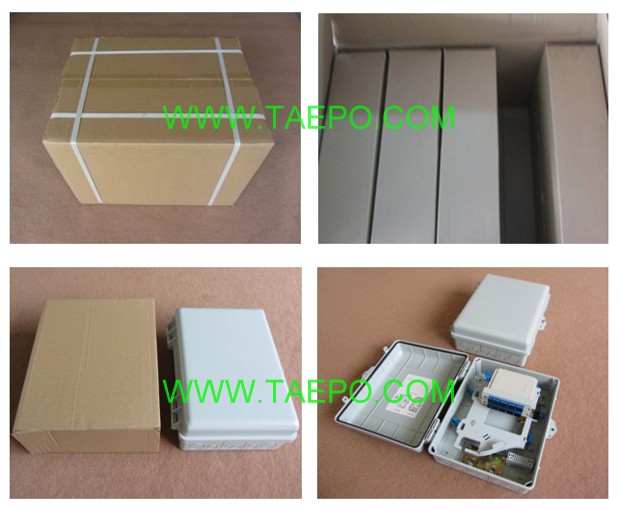 Order Data
TP-3223-16S
Fiber opitc splitter box, outdoor, SC, 16 fibers, plastic housing, 340x265x125mm, with 16F splice tray, 16F heat shrink sleeves, without adapters, pigtails