Descriptions
TP-1509-1B MDF protector is used for STG modules, which forms the protection circuit for the protection of exchange room equipment and personnel against over voltage and over current, for mainly as follows:
l The surge voltage caused by lightning on or around the outside lines.
l The short-time AC voltage inducted on external lines, when the power line, the power system or the electric railway system is broken down in the neighborhood of the outside line.
l The outside line directly collides against a 220 V power line.
The housing of the protector is flame retardant, high temperature resistance and aging resistance. It is 1 pair modular design protector.
Main Features
l Modular single pair design
l Easy installations
l Maintenance free
l Graded 5 point protection
l Fail Safe (FS) function
l Front pluggable single pair protector
Technical Parameters
| | |
| --- | --- |
| Working Temperature: | -20℃ ~ 60℃ |
| Storage Temperature: | -40℃ ~80℃ |
| Relative Humidity: | ≤85%(+30℃) |
| Atmospheric Pressure: | 70kPa ~106kPa |
| Appearance: | Uniform color, W/O crusting and cracks |
| Labels: | Clear and complete |
| Flame Retardant: | UL FV-0 |
| DC Spark-over Voltage (100V/s) : | 230±20% V |
| Insulation Resistance (100VDC): | >1000MΩ |
| Impulse Spark-over Voltage (1kV/us): | <700V |
| Impulse Discharge Current (8/20us) (a/b-e): | 5kA |
| Impulse Discharge Current (10/1000us) (a/b-e): | 100A |
| AC Discharge Current (a/b)-e: | 5A |
| Fail-safe Response Time (@5A): | <5s |
| Dielectric strength: | 1000V rms |
| Capacitance (1kHz): | <3 pF |
| Rated current (@ 25℃) | 108 mA |
| Switching current | 240mA |
Schematic Diagrams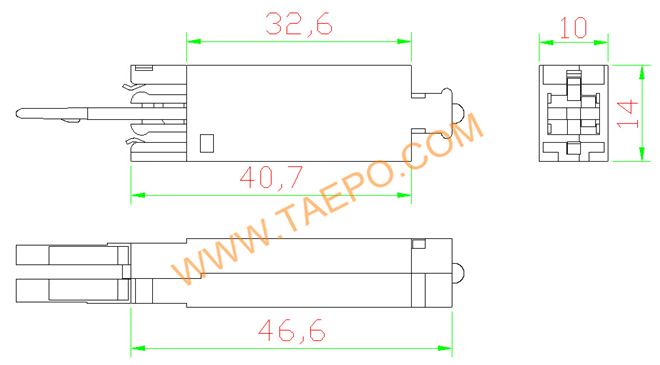 Packing Pictures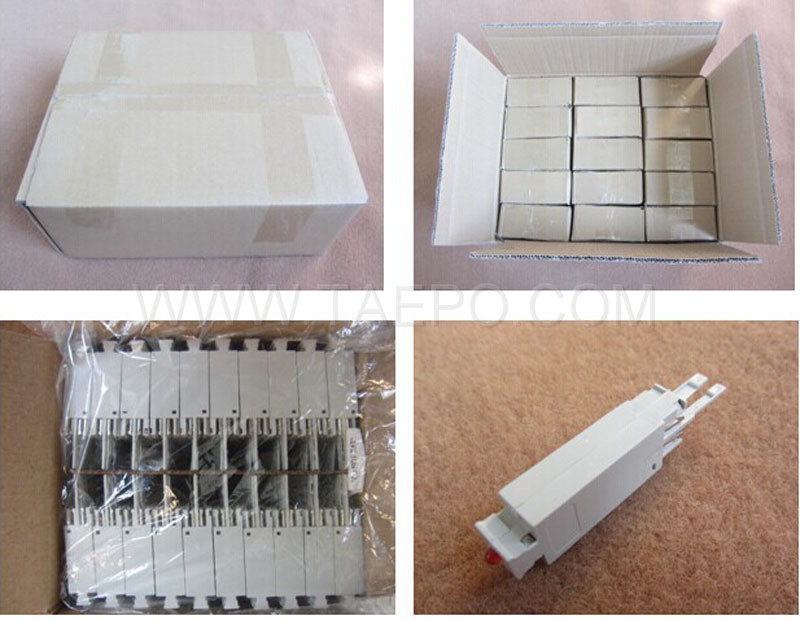 Order Data
TP-1509-1B
1 pair MDF protector for STG module, against over-voltage over-current protection